A new presentation host: SpeakerDeck
So, I was pointed towards a new (to me, anyway) way to host presentations that is much cleaner than SlideShare called SpeakerDeck, and so far I like it. They ask you to upload a PDF instead of a PPT, so you'll need to save as PDF first, but as someone… View Post
4 tags
On fans and fanboys
To say that people have some opinions about Windows 8 would be an understatement. To say that the majority of these opinions are educated would be generous. Today Gizmodo published an article, as they often do: If you're not intrigued by Windows 8 and Metro, if you can't recognize that it's a big leap forward, if you're not excited about what it means for you, personally...
5 tags
A New Ringtone Challenger Appears
From Windows Phone Secrets: Microsoft today provided an informative post on the Windows Phone Blog describing how the next release of the OS, codenamed Mango, will support custom ringtones. Which is to say, it won't: The support is in there, but there's no built-in UI for custom ringtones. So you'll have to get a third party app for that or make your own. — Paul Thurrott I have just one...
5 tags
Tomorrow, tomorrow...
Lots of .Net people, the kind that comment on Channel 9 posts at least, are upset about this HTML5/JS turn of events. Ex-Silverlight PM Scott Barnes (aka @MossyBlog) had this to say to them: From https://channel9.msdn.com/posts/A-quick-look-at-Windows-8#c634425768270000000: The sun..will come out tomorrow…you can bet your bottom dollar……*sob*…the sun will come out...
5 tags
Windows 8. Web developers, start your engines.
Not you, "ASP.Net developers". Web developers. The ones that bothered to learn HTML, CSS, and JavaScript without it being wrapped up in tidy lil' controls. The ones that saw XAML for the first time in 2003 and thought to themselves, "this looks like HTML for Web Forms". The ones that have embraced HTML5, CSS3, jQuery, Knockout, etc. etc. etc. Not because Microsoft...
1 tag
Gopi Rao, of Helios and Matheson: BACK OFF.
So far today: 1:35 pm, a phone call 1:36 pm, an email 2:14 pm, a bogus LinkedIn request 4:43 pm, a phone call 6:38 pm, a phone call Honestly, seriously? Are you a frakking collector disguised as a recruiter? Is this really how TD Ameritrade wants to be represented? Get a grip, go away.
1 tag
Mono is dead, long live Mono
From today's long-awaited Mono announcement: Today we start Xamarin, our new company focused on Mono-based products. These are some of the things that we will be doing at Xamarin: Build a new commercial .NET offering for iOS Build a new commercial .NET offering for Android Continue to contribute, maintain and develop the open source Mono and Moonlight components. Explore the Moonlight...
Watch
MonoTouch for Visual Studio, from Jonas Follesø
1 tag
Dubious claims at Google IO
Everything can be saved to the web. That's crazy! I could throw this into a river, and I won't lose my stuff. No need for virus protection. No annoying updates. No patches. No patches for the patches. — Vic Gundotra If they think they can autopush OS-level patches to government and corporate clients, they've lost their minds. ...
5 tags
Anders Hejlsberg: Questions and Answers
Anders wanted to hear from you to get a sense of what's on your mind with respect to C#. We asked you for questions and, as usual, you delivered -> this is your interview, Niners. :) Thanks for the great questions. Special thanks to Anders for taking an hour out of his insanely busy schedule to answer your questions. — Channel 9 Really, if you're a C# developer, you have...
3 tags
"Tonight, I can report to the American people and to the world, that the United..."
– President Barack Obama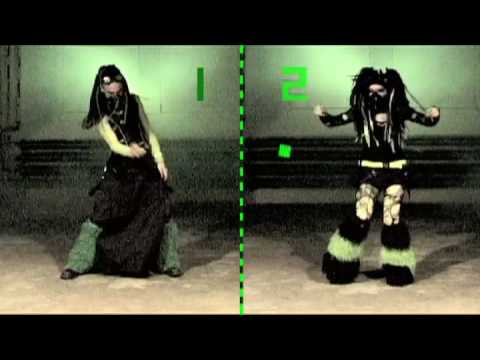 "It is not thicker, don't believe all the junk that you read"
– Apple SVP of Product Marketing Phil Schiller, Twitter DM'ing about the white iPhone
4 tags
Rootkit on a brand new Toshiba laptop
I've just discovered a built-in rootkit in my wife's brand new Toshiba laptop. A non-removable malicious software application right from the manufacturer. That even captured and sent-out screenshots of my wife's work… But first things first. — Alex Yumashev Scratch Toshiba from the list of vendors I'll ever buy from… list's getting awfully short...
5 tags
How the Internet gets inside us
That the reality of machines can outpace the imagination of magic, and in so short a time, does tend to lend weight to the claim that the technological shifts in communication we're living with are unprecedented. It isn't just that we've lived one technological revolution among many; it's that our technological revolution is the big social revolution that we live with. — Adam Gopnik, The...
"My neighbours liked this song so much they invited the police over to listen to..."
– A YouTube comment
3 tags
How does Ballmer justify this to his board every...
C'mon Microsoft, get rid of Ballmer already. http://www.businessinsider.com/chart-of-the-day-microsoft-online-operating-income-2011-4
1 tag
Geohot chimes in
[T]o anyone who thinks I was involved in any way with this, I'm not crazy, and would prefer to not have the FBI knocking on my door. Running homebrew and exploring security on your devices is cool, hacking into someone elses server and stealing databases of user info is not cool. You make the hacking community look bad, even if it is aimed at douches like Sony. — George Hotz ...
1 tag
A Designer's Webcast for All Of Us
Mike Monteiro and Katie Gillum of Mule Design have been doing this podcast for 3 episodes now, and I find it infinitely interesting, tangents and all. Maybe it's just satisfying the long-too-dormant right-side of my brain, but I think it's worth a listen for anyone even remotely involved in creating things for people to use, software, websites, toasters, or otherwise. ...
1 tag
Suddenly, a linkblog
In an effort to keep some form of cadence up on here, I've decided to start linking a lot more of the good stuff that I find to help fill in the gaps between solid blog posts. To that end, I've decided to fire up a Tumblr blog, that I'll just call my linkblog from now on. It'll have all of the posts from here under the "Links" category, along with whatever other...
3 tags
Friends don't let friends use ClearCase
For the last year or so, I've been forced to use ClearCase as my source control system at my current client.  Yes, ClearCase.  No, I didn't accidentally update a blog post from 10 years ago and have it show up as new.  If you're not familiar, this is ClearCase: At least, that's what it looks like when you try to do something like check in a file with a long path....